ATS Sites in Germany
DFS Aviation Services has its Headquarters in Langen, near Frankfurt. From there, around 100 employees manage our international activities.
We currently employ approximately 80 air traffic controllers at various regional airports in Germany to carry out our activities as a certified air navigation service provider. Our colleagues there ensure the safe handling of arriving and departing traffic.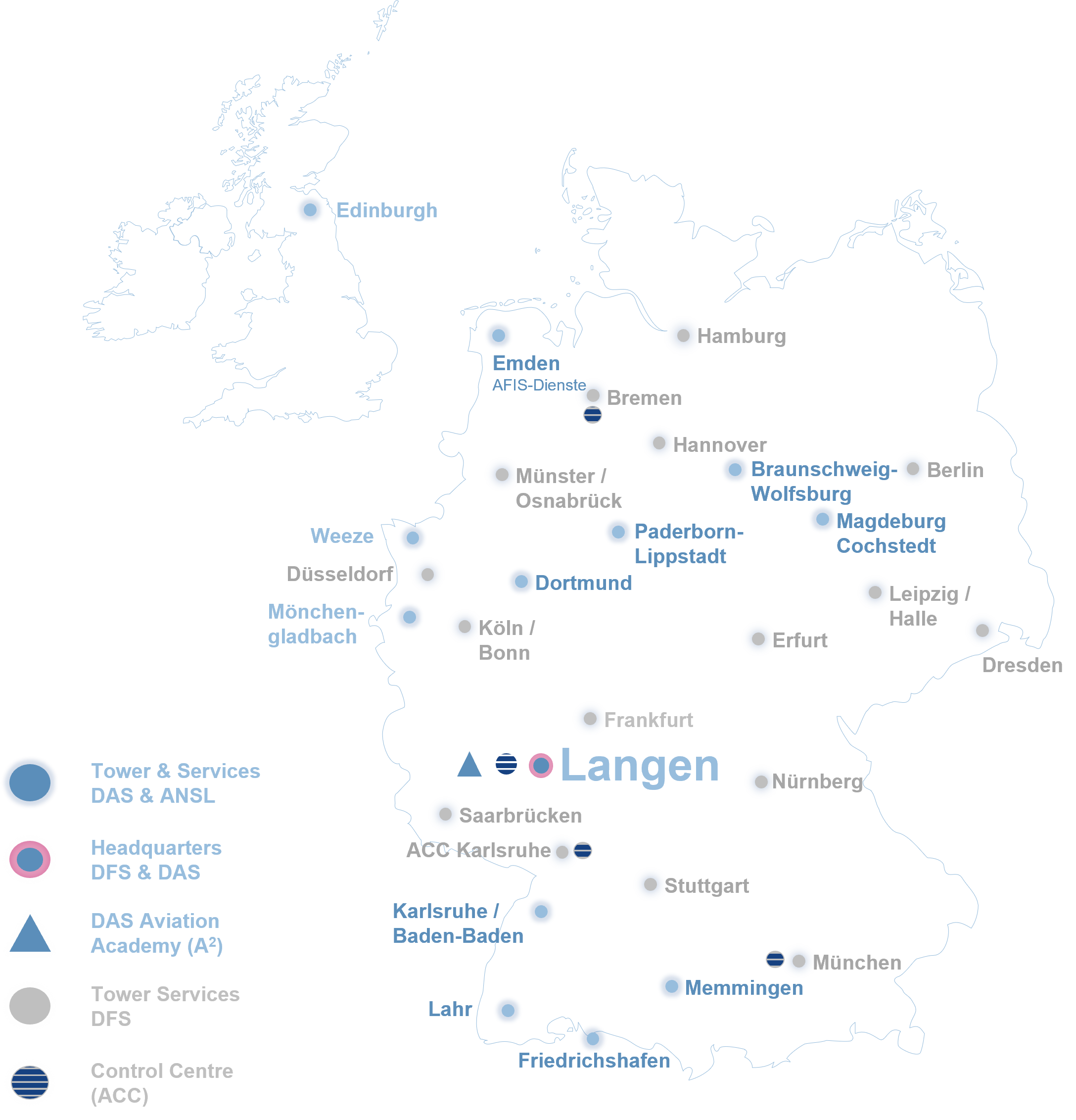 International Presence
DFS Aviation Services can be found at a total of 18 international locations in 6 countries.
Through our UK subsidiary Air Navigation Solutions Ltd. we are responsible for controlling air traffic at Edinburgh and London Gatwick airports.
We also have two representative offices in Singapore and Beijing. Furthermore, our subsidiary DFS Aviation Services Bahrain Co.W.L.L. is responsible for providing operational and administrative staff in Bahrain and supports Bahrain's Ministry of Transport and Telecommunications. And in South America we have a branch office in Lima.
Through our joint venture FREQUENTIS DFS AEROSENSE GmbH, together with the technology company Frequentis AG, we also offer you highly developed solutions and all-round consulting for your successful remote digital tower project.