DFS Aviation Services attended the 15th wind industry trade fair in Germany. Carsten Wiltschko (Senior Expert ATS) took the opportunity to exchange ideas and experience with other attendees and to present his current project: Seewelle (Sea Wave).
This project was called into life to handle the growing helicopter traffic in the North Sea and Baltic Sea caused by the construction and expansion of offshore wind farms. The offshore turbines not only require regular care and maintenance, but also medical emergencies have added to the volume of flights. The number of flight movements tripled between the 2011/12 season (4,300) and the 2014/15 season (13,000). The workload for the FIS specialists at the air navigation service provider has increased correspondingly. Today, they deal with up to 50 flights per day in the North Sea.
As we all know, the growth of wind energy as an alternative source of energy is proceeding apace and the companies providing helicopter support as well as the air navigation service providers (ANSP) have to master a new set of challenges. It is vital to ensure safe airspace organisation, now and in the future. A standardised network of reporting and coordination points is required to ensure safe flights. This in turn has to be built on a common route network with clear procedures that all parties are subject to.
Carsten Wiltschko and the Control Centre division of DFS Deutsche Flugsicherung (DFS), the German ANSP, have been working on further developing the associated alerting service. Frank Hoffmann is project manager for DFS and Carsten Wiltschko acts as the 'interface' between DFS and the helicopter companies affected. He welcomes every opportunity to find out more about the needs and challenges of all parties and saw HUSUM Wind 2017 as an excellent opportunity to do this.
The trade fair has acted as an important meeting place for the wind energy sector since 1989. Back then, wind energy was still in its infancy as an economic force and there were only 20 exhibitors – but already 10,000 visitors. Today, the fair enjoys a fixed place in the calendars of the sector and 700 exhibitors from Germany and abroad travelled to the event in Husum, Germany.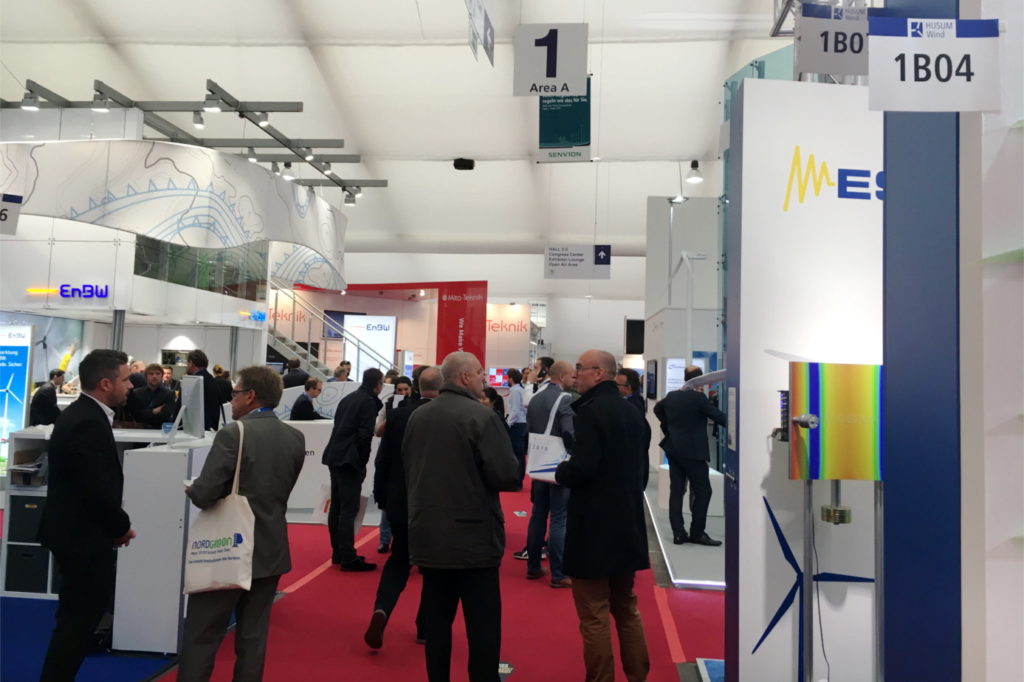 All participants were very interested in the content and were actively involved in the exercises.