The 13th Leadership Week took place in and around Langen, Germany, from 8 to 11 December. DFS Aviation Services (DFS AS), the organiser of the event, was once again delighted by the lively interest shown.
The Leadership Week brings together DFS Aviation Services with a select group of participants from Eastern European air navigation service providers and industry vendors. Every year, it tackles the latest issues, trends and developments in the sector.
This year's topic of Intelligent Automation & Human Factors in ATC attracted 25 participants from more than 10 countries to share experience and experiences on the subject. The topic was inspired by the theme of last year's event: Capacity Through Automation. Digital transformation is at the top of the agenda in nearly every industry and country as it impacts many aspects of life and is a force for disruption and change across the board. This year's focus was on the intelligent future, the opportunities presented by the use of artificial intelligence and the advantages of robotics in standard processes.
The workshop was accompanied by presentations on the current state of the air traffic control industry and on human factors. Presentations were also held on robotic process automation (RPA) at the Lufthansa Group and on the latest developments in simulations training. The programme was rounded off with a visit to the control centre on the DFS campus in Langen and the new 360-degree training simulator of DFS Aviation Services.
We would like to thank all speakers and supporters of the event as well as our partners and customers for their interest. We are already looking forward to next year's event with a new focus.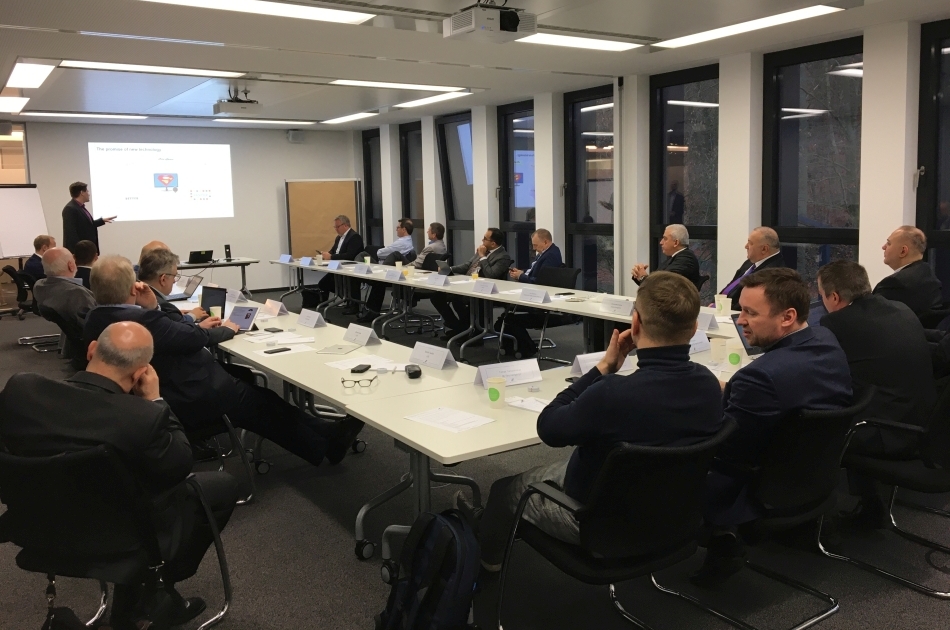 The Lufthansa Seeheim Hotel offered the perfect location for the event. Here you can see the presentation on Human Factors Integration in ATM System Design held by Nils Tavares Schader and Dr Andre Perott, Senior Experts in Human Factors & Ergonomics at DFS, the parent company of DFS Aviation Services.
Christina Koch (Lufthansa Group Business Services) at her talk on the active, virtual employees and their tasks in the Lufthansa Group – robotics in action.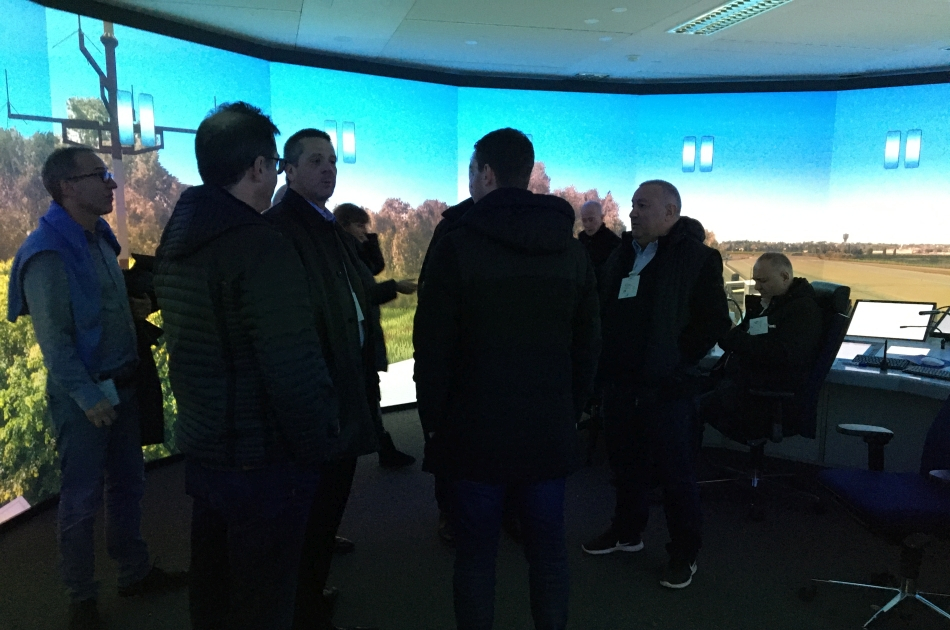 The new 360-degree training simulator of DFS Aviation Services, which has been in use for about a year now, was a source of considerable interest and discussion.