Early September, DFS Aviation Services again successfully organised a tailored training course on "Practical Occurrence Investigation in ATM" to the Civil Aviation Management Institute of China (CAMIC).
The participants, who are employees of various regional air traffic management bureaus of the Civil Aviation Administration of China (CAAC), were trained in the DFS Academy in Langen. After learning the theoretical framework and principles, participants took part in practical exercises and group work on the topics of occurrence investigation and safety management.
The participants' attentiveness and enthusiasm greatly contributed to the success of the training.
The training was organised and supported by Anar Bayarsaikhan, Expert Project Management and specialist for Safety Management & Human Factors. For almost 10 years, DFS Aviation Services, formerly DFS Aeronautical Solutions, has been organising training for Safety Management, Human Factors and Occurrence Investigation in ATM for customers from the Asia Pacific region.
Since the beginning of 2017, DFS Aviation Services has successfully delivered training courses for CAMIC, AERHOTHAI, Kazaeronavigatsia, the Civil Aviation Department of Hong Kong and Croatia Control.
Currently, DFS Aviation Services is developing a training course for Fatigue Risk Management.
More information about the training opportunities provided by DFS Aviation Services in cooperation with the DFS Academy are available in our training catalogue.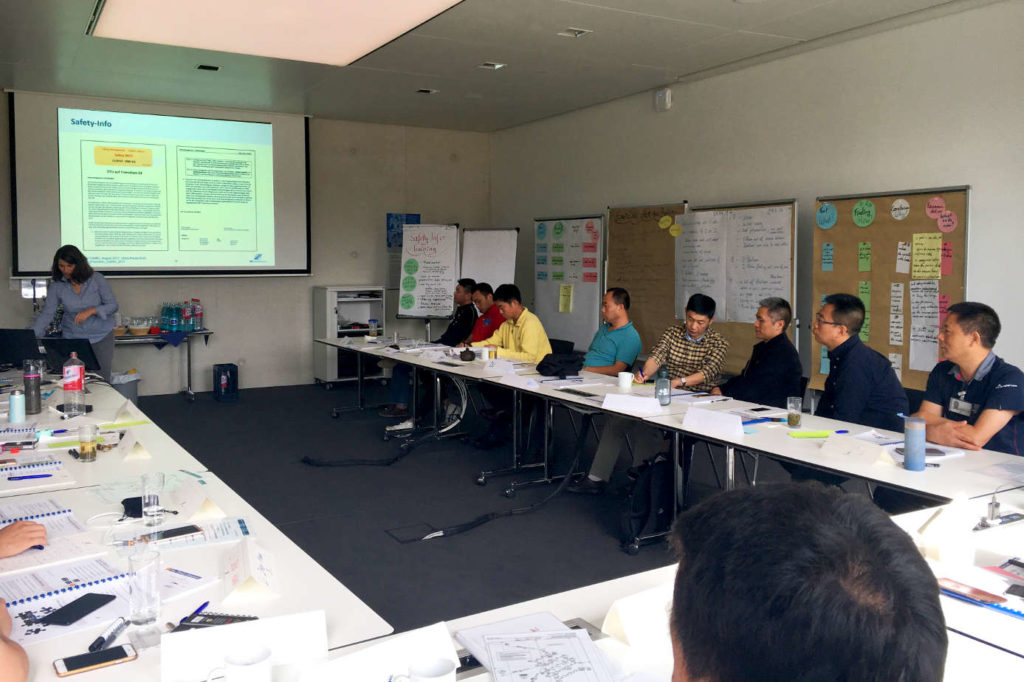 All participants were very interested in the content and were actively involved in the exercises.