29.05.17 -Fleming's Deluxe Hotel Frankfurt-City was the venue for this year's EUROCONTROL CEO Safety Conference (10 to 11 May). A stand of DFS Aviation Services gave participants the opportunity to learn more about the new DFS subsidiary.
This was fitting as the company offers solutions and consultancy services in the area of safety management. The Safety Conference takes place every two years under the auspices of the EUROCONTROL programme ES² (Experience Sharing to Enhance Safety). This year, DFS played host to more than 60 participants, including CEOs and managers from European air navigation service providers (ANSPs) under the motto "Managing complexity in a fast-changing world". The purpose of the event was to discuss how the already high level of safety in air traffic can be made even better and to agree on further steps to be taken by the EUROCONTROL Network Manager regarding the ES² programme. A special focus was the topic of cyberattacks and how ANSPs can protect themselves from these.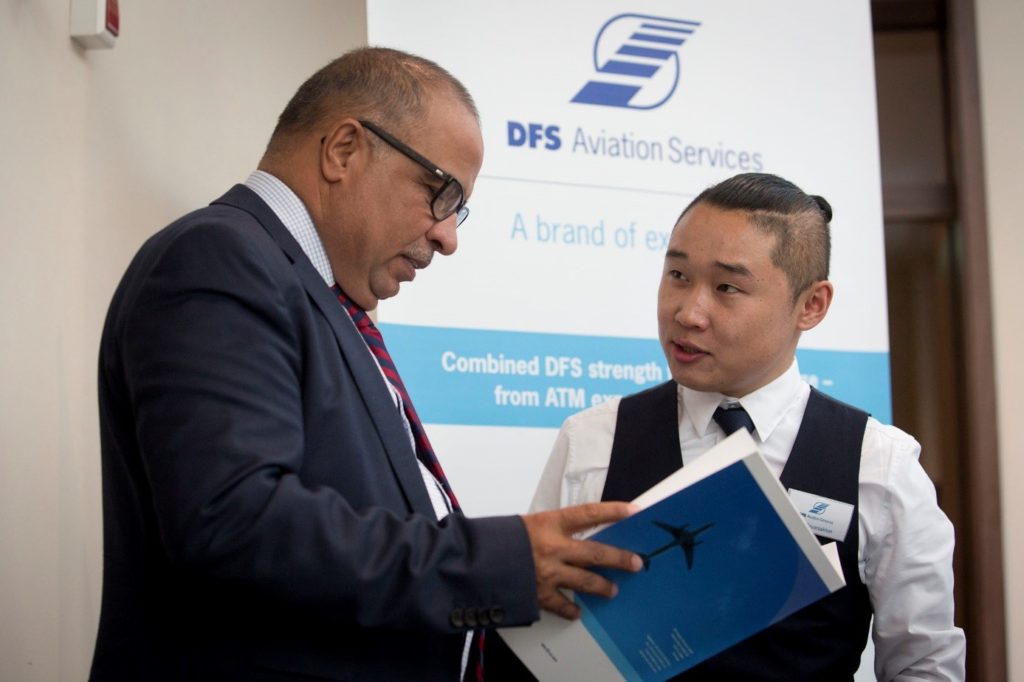 Participants were interested in learning more about DFS Aviation Services. Anar Bayarsaikhan (project management for safety and operations, DFS Aviation Services) gladly answers questions.
Picture source: Melanie Bauer Photodesign